"On a Mish" #321 Modifying the Mish – Part Four. Gertrude Valley. Fiordland National Park. 22.3.2022. If life forces you to change paths, then all you can do is enjoy the new journey you are travelling on. Many people take the easy way out when it comes to an injury and use it as an excuse to not do anything. For me, doing nothing is not an option, so to keep myself in the wilderness I have to modify what I do so I can keep on doing it. I am lucky to live in a place where missions are readily available, and to fulfill my camping cravings I just needed to think differently about the missions I can and cannot go on…
Over the last couple of years I have slowly learnt that long approaches with a big heavy pack are out of the question. A couple of times I have hiked into a location with plans of bigger things, only to be stopped dead in my tracks by severe hip and back pain. This has meant spending my time at my campsite wondering what might have been if I didn't have my bad hip. Luckily the short journey up the Gertrude Valley meant I had fuel left in the tank for a side mish, and my side mission had taken me two thirds of the way up the west face of Barrier Peak(2039m). I am slowly regaining my confidence on steep ground, however there were a few places where the exposed scrambling kept me on my toes (literally!). Finally my nerves got the best of me and I knew any more climbing would end badly, so I decided I had got high enough. I had climbed to a point where upward travel would have been above my current ability / fitness level, so after a quick snack and a few photos I began my descent. I was nervous about heading back down the steep face, but I managed to link a series of ledges which led me back down to my campsite. The down climbing had worked my hip and back very hard, so I was happy that my hike out was only going to be a short walk.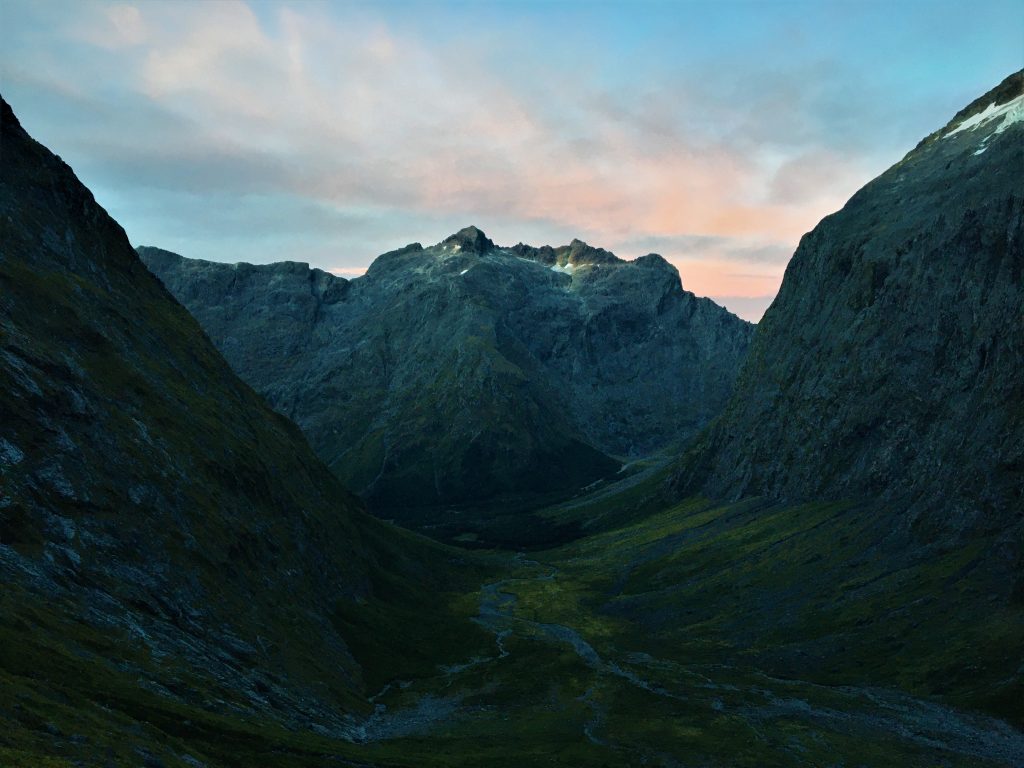 Under the watchful eye of my new friend Mr Kea, I packed up my gear and prepared myself for the journey back to my car. Going down is definitely more painful than going up so it is lucky that I have gravity to help with the forward movement. I got back on to the track and found the going much easier. It was much better to walk on than the jumble of rocks I had to clamber over to get down from my campsite. Once back on the track it was a hop, skip and a jump before I was back down at the carpark and the mission was over. Looking back at Barrier Peak(2039m), I was amazed at how far I had actually gotten. The adventure was very satisfying, and due to the way I approached it I was sore but not totally destroyed. I knew I was going to need an afternoon on the couch but thanks to modifying my mish I had achieved everything I set out to do plus so, so much more!