"A Mish a Day" #127 Beans Burn Confluence. Mt Aspiring National Park. 3.7.2020. I talk about 'Paradise' a lot, but I have rarely visited the famous area tucked away amongst the mountains of the Lower Dart River.
When I first moved to Queenstown the filming of the 'Hobbit' movies was in full swing, therefore the area was always busy with trucks, buses and cars, so for a mish I would always opt for the peace and quiet offered in the nearby Rees valley. As of 2020 I have not walked the Rees/Dart Track, and this bugs me as the area is legendary for epic hiking accompanied with epic mountain views from start to finish. With the help of the twins Chad and Mark, I dragged my broken body through the fords of the Paradise Road across Millers Flat and Dans Paddock to the start of the Dart Track. Just before the car park and shelter the road fell away into the riverbed 4-5 meters below. The area had been smashed with huge rainfall in February, and it still showed with part of the road missing, reclaimed by the river. As it was July with clear skies the whole area was sparkling white, with a thick layer of frost covering everything the sun had not yet touched. This was my first hike in the hills after many, many months recovering from a hip injury, and I was excited to get back into the mountains.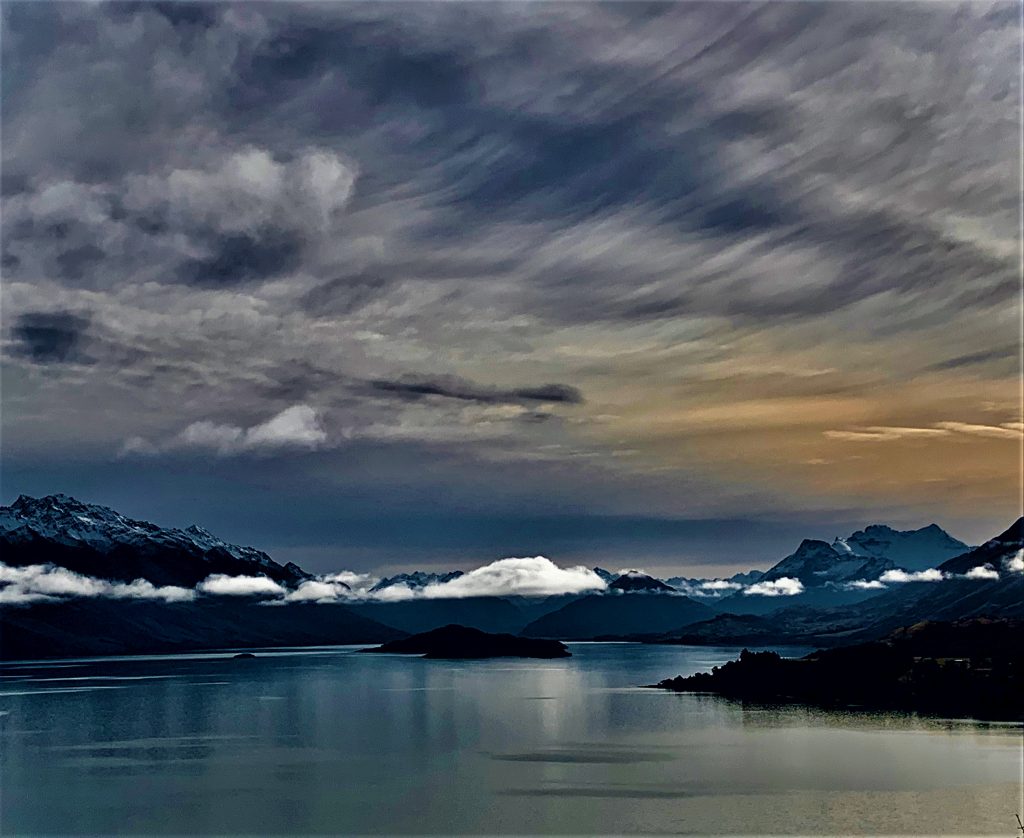 As we followed the well formed track around Chinamans Bluff, we were all amazed how low the water was in the usually swift and mighty Dart River. After arriving at the first open flats we searched for the Rock Bivvy hidden away in the trees on the western side of Chinamans Bluff. The multi-room Rock Bivvy is very impressive, and would be a safe and comfortable shelter if trapped by a storm. The next part of the mission was over to the true left of the Dart River, which we crossed until the last braid which was a bit much to deal with while injured. Mark crossed over and was able to check out the entrance to the Beans Burn Valley, which is usually so much more difficult to access. Even though the hike was very short and we didn't exactly cover a huge distance, it was so good to finally once again find that state of mediation you can only get when hiking in such special places whcih we are lucky to have all throughout Aotearoa/New Zealand.