"On a Mish" #327 A Valley to Far – Part Two. Otira Valley. Arthurs Pass National Park. 12.5.2022. To simply go to a place and go on a mish is a little bit risky. Research needs to be done before heading out so you know what to expect and how to prepare yourself for your adventure. However, sometimes the wilderness will throw a couple of curve balls at you to keep you on your toes (sometimes literally). After an awkward encounter with the Morrison Footbridge we thought we had seen off the challenges for the day and next was just an easy stroll to the Otira / Taramakau Junction. We were wrong….
I was on familiar ground to start with as this was where I came over a year ago as I was slowly getting myself back into the outdoors. With the sun shining and the birds chirping, we were some of the luckiest humans on the planet. After a small section of forest, the track popped out into the open and we got our first views down the valley towards the Taramakau. A big valley with big views to match. The track is part of the Te Araroa Trail (New Zealand Trail) and we enjoyed weaving and winding our way into the next section of forest. The track arrived at the base of the mountains on the true right of the valley and it was from here that things got interesting.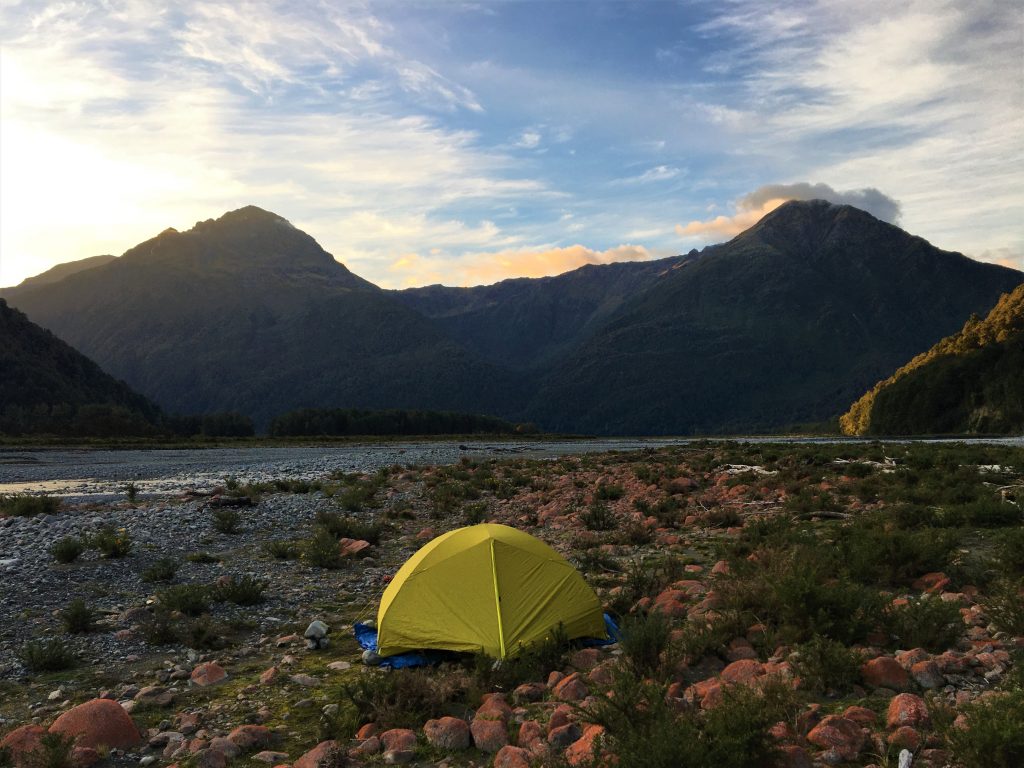 The flow of the river over many years has cut steep bluffs into the sides of the mountains and the track climbs its way up and over many of these bluffs. The first wasn't too bad, but after dropping back down to river level I looked up into the forest to see the track markers disappearing into the trees high above me. This wasn't part of the plan and certainly wasn't what the track looked like on the map at all! What was a meandering line on the topo map above the blue of the Otira River turned out to be an up and down battle that we weren't prepared for. With a hip screaming 'stop' I started to realise that we weren't going to get to the junction between the two major West Coast rivers and a new plan needed to be hatched. A quick glance at the map showed a little flat area at the base of a small creek cascading down the side of One Shot Hill(1214m). So now with a new plan we pushed on for a couple hundred metres until we reached the small creek bed. With what looked like an excellent campsite around twenty metres away we only had to negotiate a small patch of gorse. Simple right?