"A Mish a Day" #158 Packhorse Hut. Te Ara Pataka/Banks Peninsular. 10.7.2009. There are a collection of small historic huts dotted throughout the rolling hills of Banks Peninsular, and the nine bunk, stone Packhorse Hut is most popular. From its outstanding location on the top of Kaituna Pass(450m) the hut hosts views of Lyttelton to the north, and Te Waihora/Lake Ellesmere and the Pacific Ocean to the south. The walk in can be anywhere from one to three hours(three hours is very slow) and knowing it was a short walk in, Jeremy instructed me to ready my gear during an un-seasonally warm afternoon in July.
We drove to Gebes Pass to access the Te Ara Pataka Trail, which leads to the Packhorse Hut. We got sorted, and then headed off enjoying the last of the suns warmth for the day before heading into a section of dark pine forest. The undulating track makes its way over McQueens Pass(187m), and then climbs slowly towards the rocky outcrops of Remarkable Dykes. We got to the hut on sunset, and were happy to find it empty and very clean. To avoid Jeremy's snoring I had brought my tent, and I pitched it at a spot with an excellent view of the Port Hills and Lyttelton Harbor on the northern side of the hut.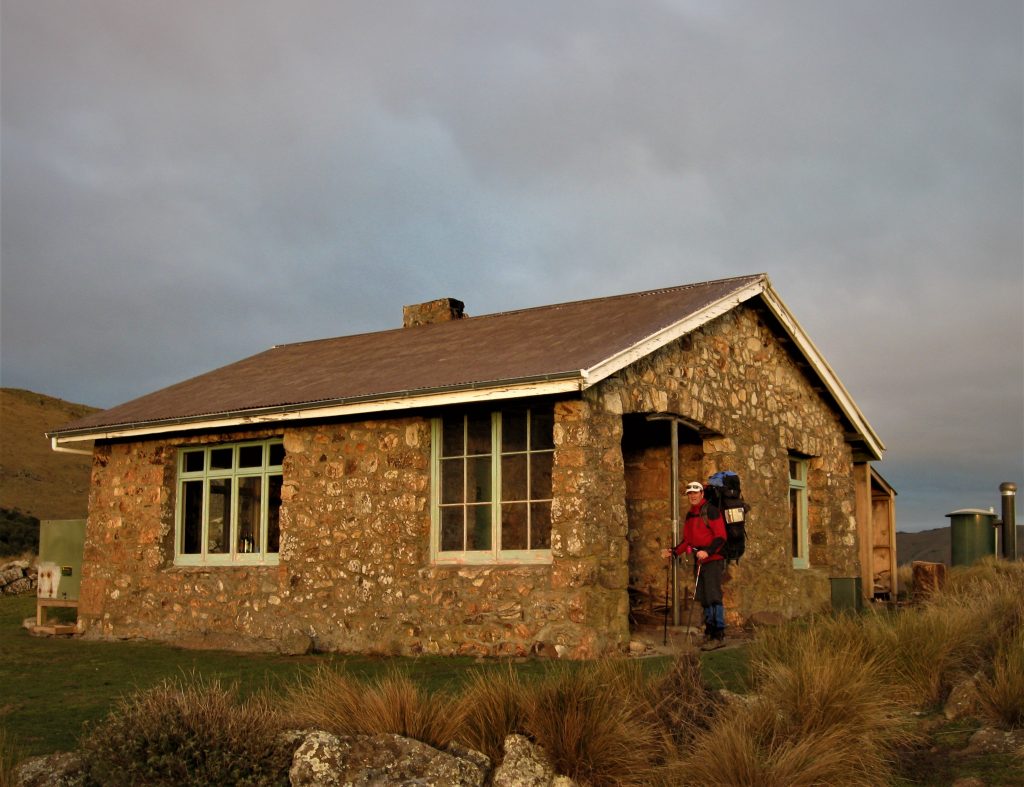 We enjoyed dinner, and were starting to get sorted for sleep when a large group of people burst out of the darkness into the hut. There was more than ten people in the group from a church in Christchurch, and the group did not understand hut etiquette at all. I headed outside to my tent as the music started up, and I don't think it was music to Jeremy's ears. After about half an hour we knew having an enjoyable night of peace at the hut was now impossible, so we made a plan to get outta there. On this night we were lucky to have a very impressive full moon, which lit up the area like it was day. We didn't stop to say goodbye as we left, and we could here the noise from the hut disturbing the nights silence for at least 20 minutes after leaving. After dropping back down to McQueens Pass(187m) we entered the pine forest, which was very dark as the thick foliage denied any moon light reaching ground level. We arrived back at the car just after 1am, and after I got home and into my quite bedroom I knew the midnight hiking epic was definitely worth it.